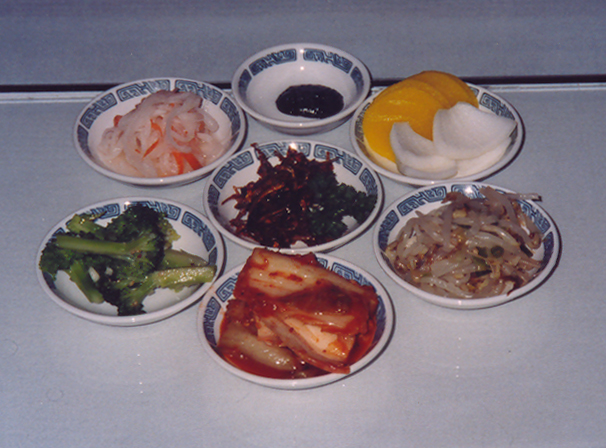 All meals come with an array of side dishes.
We are neither a traditional Chinese, nor a traditional Korean restaurant, but a blend of both. We serve dishes you always order and some you may never have tried but are destined to love. Take a look at our menu to see what we mean.
Pork Bul Go Gi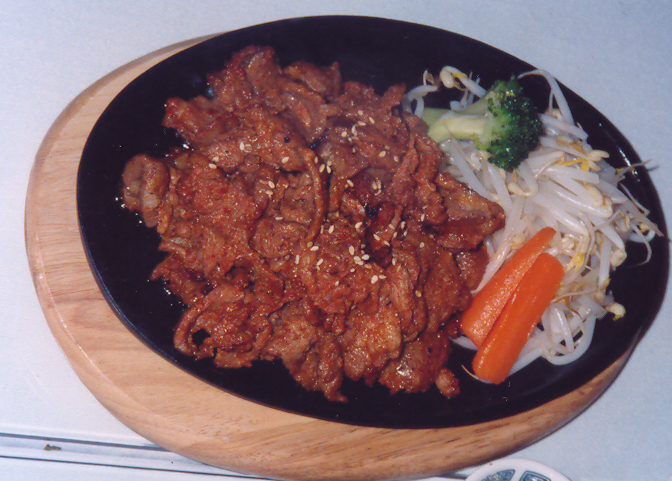 Pork Barbeque, a delicious spicy treat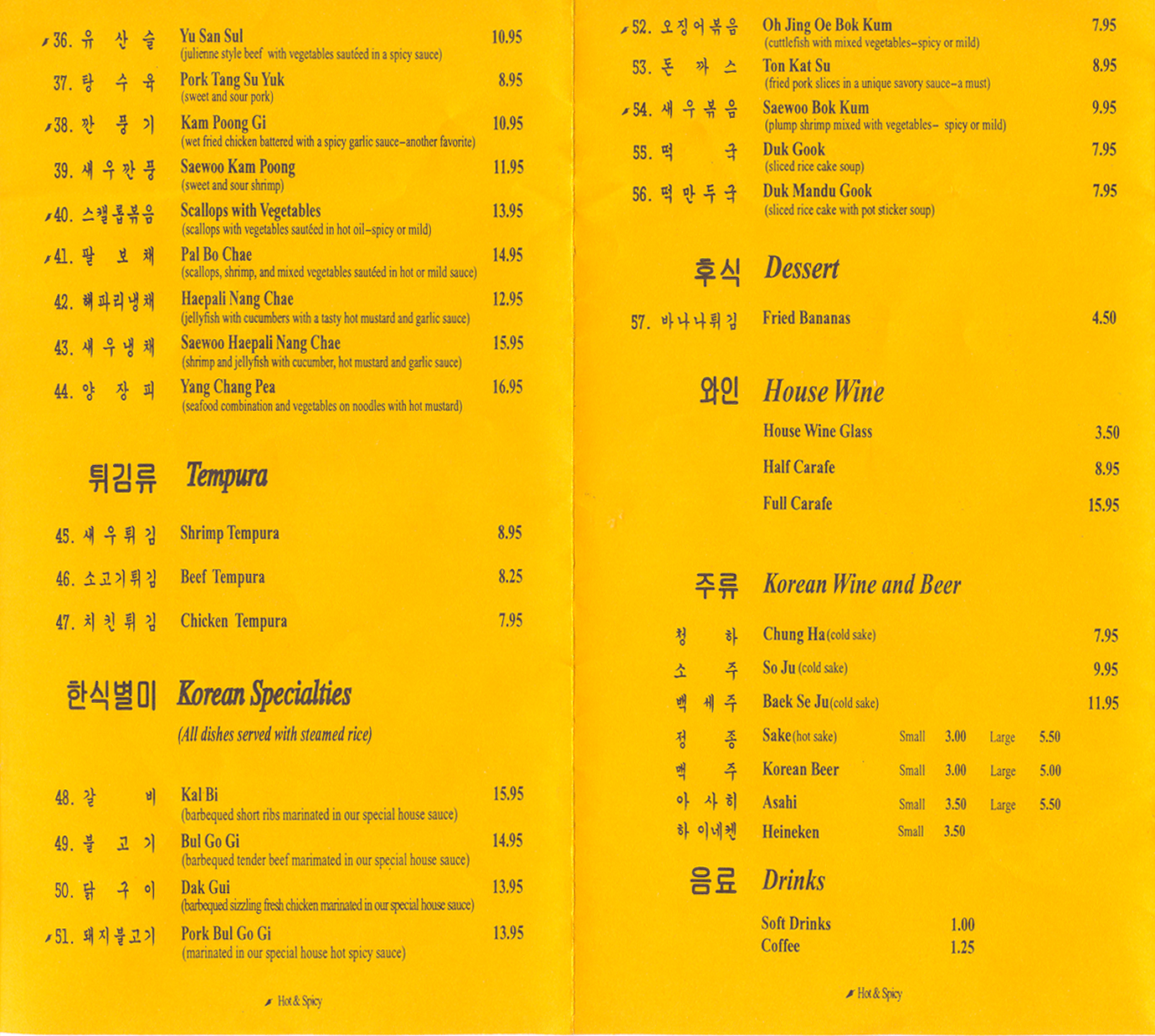 Lunch Menu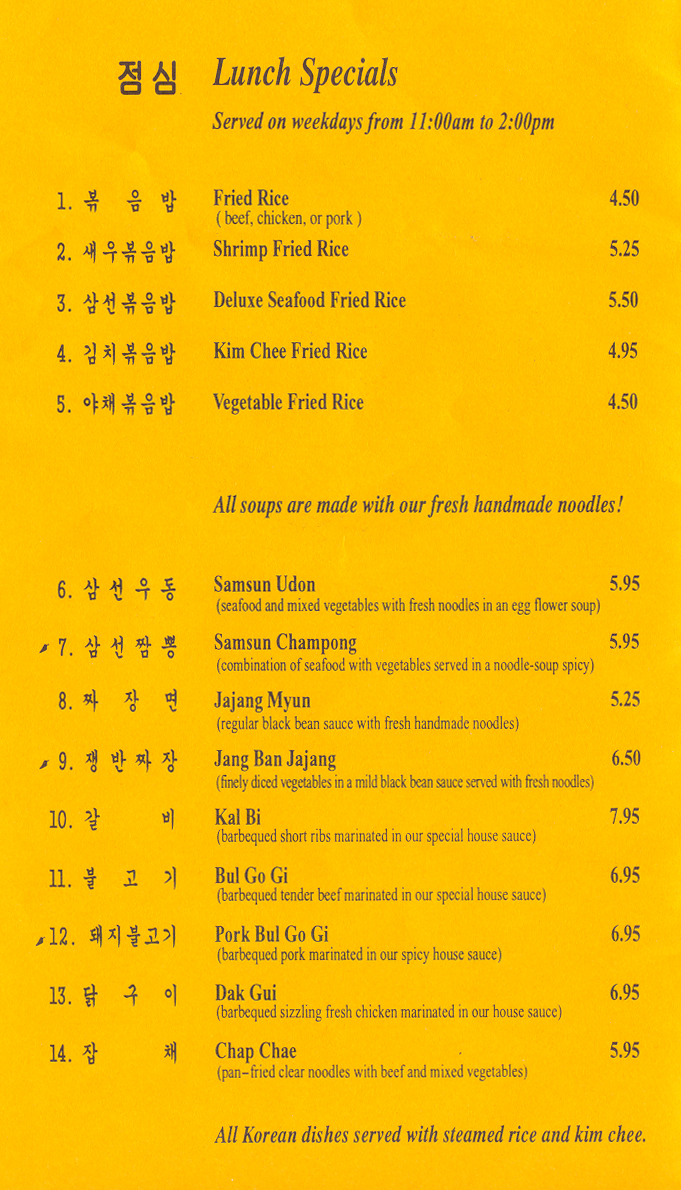 Great for Take-out, a break from the office, or just to chat with a friend.